Leadership Development Series for Lancome – Third workshop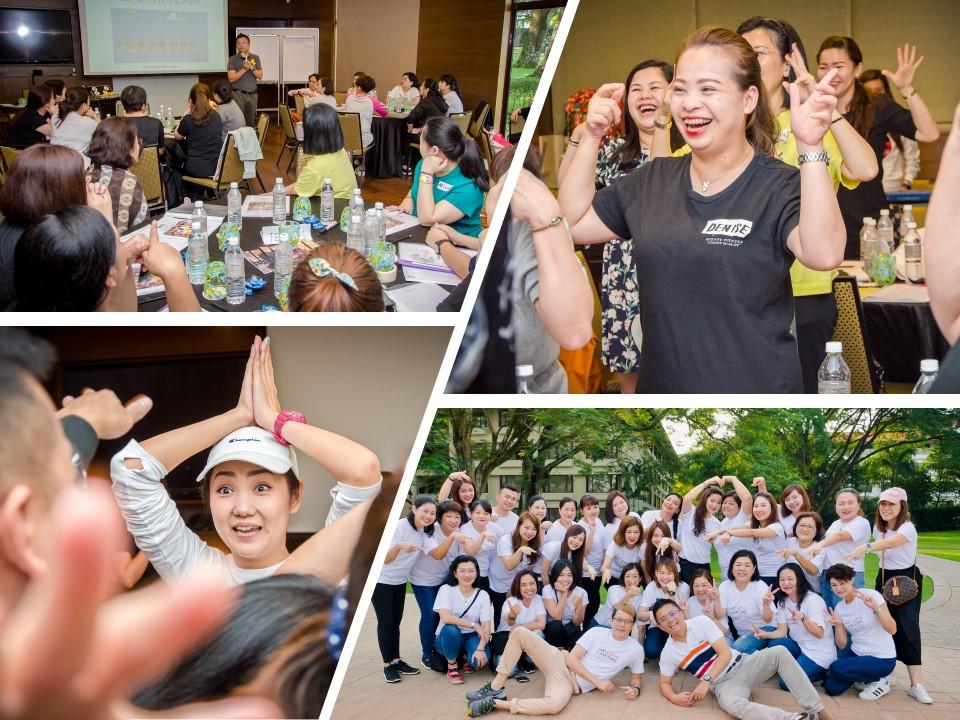 We just completed 3rd workshop for Lancome's leadership team. I'm very happy to see progress of this team and we've made lots of adjustments since 2018 to ensure absolute applications and highly customized for their environment.
The luxury brands are performing and Lancome is the market leader in the global scene. Which mean they would attract more competitors to study their success stories. So leaders must be very flexible and constantly smell the change around them.
A couple of thoughts for leaders to stay ahead… 1. Smell the CHANGE, jump for next OPPORTUNITY. 2. Be COMPASSIONATE because PEOPLE is the key. 3. Choose to be POSITIVE always despite CHALLENGES. 4. Stay HAPPY because that's the best DIRECTION. 5. EXPLORE what's new because what you know is OBSOLETE.
And also, Lancome's perfume is pretty good! Try it :-)!